Google are always rolling out new features and advancements in potential advertising places. And the most recently released new features is Gmail Sponsored Promotions is now called Gmail Ads.
We have created an introduction video on Gmail Ads here:
As explained in the video, Gmail Ads appear initially in a collapsed state in the Promotions tab in your Gmail account. Once a user clicks on the collapsed ad it will expand into a full email sized canvas (shown below).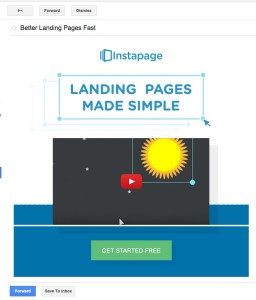 Note, once you click on the ad, you are still in your Gmail account – i.e you haven't be taken to a landing page. You have to click on the banner to THEN be taking to a landing page. 
S0, How Do You Create A Gmail Ad?
Easy, below are the steps that you need to do prior to creating Gmail Ads.
Setup a Display Network Only campaign

Target a Placement of

mail.google.com

Consider narrowing further your target by adding display keywords that are closely related to what you promote or offer

.
Select your Display Network campaign and ad group from the left navigation bar.
Click the Ads tab.
Click the red + Ad button, and select Ad gallery from the drop-down menu.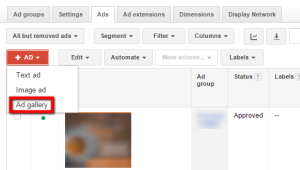 7. Click the Gmail ads image.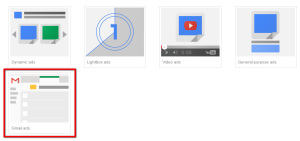 8. Select the template you'd like to use.

You will now be given an option to select templates to use for your Gmail Ads. See below:
Gmail Image Template

Gmail Single Promotion Item

Gmail Multi Product template

Gmail Custom HTML template
   9. Provide the required information to create a Gmail ad.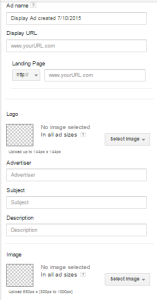 10. Click Save or Save and preview
The reason for creating a specific Gmail ad campaign is to test the ROI on this specific placement.
Good luck!