Should You Use Google Ads Performance Max? Pros & Cons of Using this Campaign
---
Powered by Embed YouTube Video

First Off, What is Google Ads Performance Max campaigns?
Basically, it's a campaign type in Google Ads wherein you define your goals and provide all of the needed assets about what you are advertising and Google ads auto-generate the ads that you can serve for your campaigns across all of the available placements.
By available placements this means your assets will run on Search, Display, YouTube, Discovery networks, Maps and even Gmail from a single campaign.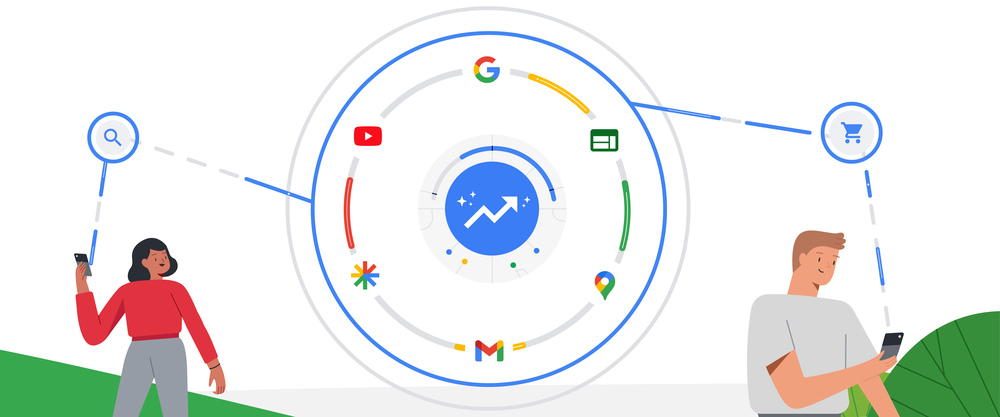 (image source: Google Ads Blog)
Now that You Know The Basics, How Does Performance Max Campaigns Work?
This campaign type basically takes responsive ads and smart campaigns to the next level and it combines these following features in one place. That said, what do you need to provide to Google so you can run them?
Take note of the following:
Marketing objectives and goals

Budget

Creative assets (text, images, video)

Geo-targets

Feeds (optional)

Google My Business

Google Merchant Center

Dynamic Ads feed

Business data feeds

Audience signals (optional)

First-party Audiences (lists)

Google Audiences (manually targeted)
So When is the Best Time To use Google Ads Performance Max?
This might be the biggest question that many advertisers have with regards to Performance Max Campaigns. Should they replace this with their current campaigns or not.
The answer is, not right away. For us, Performance Max is best used as support or supplement to your existing campaigns and efforts. And since this campaign type is goal-based, it's best to use this if you have a specific conversion goals on set, for example driving online sales or generating leads.
Performance Max Campaign type is recommended for advertisers who:
Don't have the full time and resources to optimize for each advertising channels

Advertisers who finds it challenging to optimize a specific campaign type for one location

If you don't have a huge budget but needs the exposure to all of Google Ads inventory

Or if you have a huge budget and wanted to explore and unlock customer segments
Let's Talk About The Pros & Cons of Using Performance Max
The main objective of Performance Max is to make it easier and more accessible for its users to advertise in Google ads. Performance Max is quite enticing even for the novice advertisers and who are quite often overwhelmed by the availability of other advertising channels offered by Google Ads.
The Pros Using Performance Max
Makes advertising Novice-Friendly:

The main idea of Performance Max campaigns is to achieve all of your marketing goals in one campaign without going through the hassle of setting up other campaign types. So this campaign type really is enticing to novice advertisers since they don't feel the pressure of setting up other campaign types and avoids the learning curve as well.

It allows us advertisers to focus more on strategic performance drivers:

The following are quite easy to obtain when using this campaign type: optimizing creative assets, reporting, and campaign planning. With this campaign, you will have an easy access with responsive ads such as responsive search ads and responsive display ads of which you can use with different combinations of headlines and descriptions. And the best thing about this is you can test this ad types and analyze the results in one campaign instead of switching from one campaign to another hence allowing you to make strategic decisions a lot better.
The Cons of Using Performance Max
Clear goals are needed to succeed:

If you're not clear with your marketing goals or conversion action goals, then Google won't be able to optimize properly with your Performance max campaign and this would result in not achieving the goals you're aiming for. And this is not just for your goals but also for the quality of assets you're proving to Performance Max, don't expect that Google's AI will make your assets better than your competitors. So always ensure you put your best creative assets into your campaign.

You have less control:

If you still want control over campaigns then Performance Max is not for you. You will have less control over bidding which is one of the main concerns for the campaign type.

It doesn't have full automation features: Yes, it does have automation on it, but relying too much on it is a huge mistake to do when you're running ads in Google Ads.